I wish I had a story like the epic wife of Proverbs 31, who feeds and clothes an extended household, does profitable business, helps the needy, never seems to need any sleep, and as a brief aside, she effortlessly "considers a field and buys it."
Far from this, I made myself a complete wreck multiple times over the past several years while searching for the perfect property for our future homestead. The property search process can be emotionally draining, especially when there are few options. Each of the past several years I found about one property that fit the criteria I was looking for. Each time I found myself cycling through an emotional process of discovery, due diligence, dreaming, deliberating, and ultimately, doubt.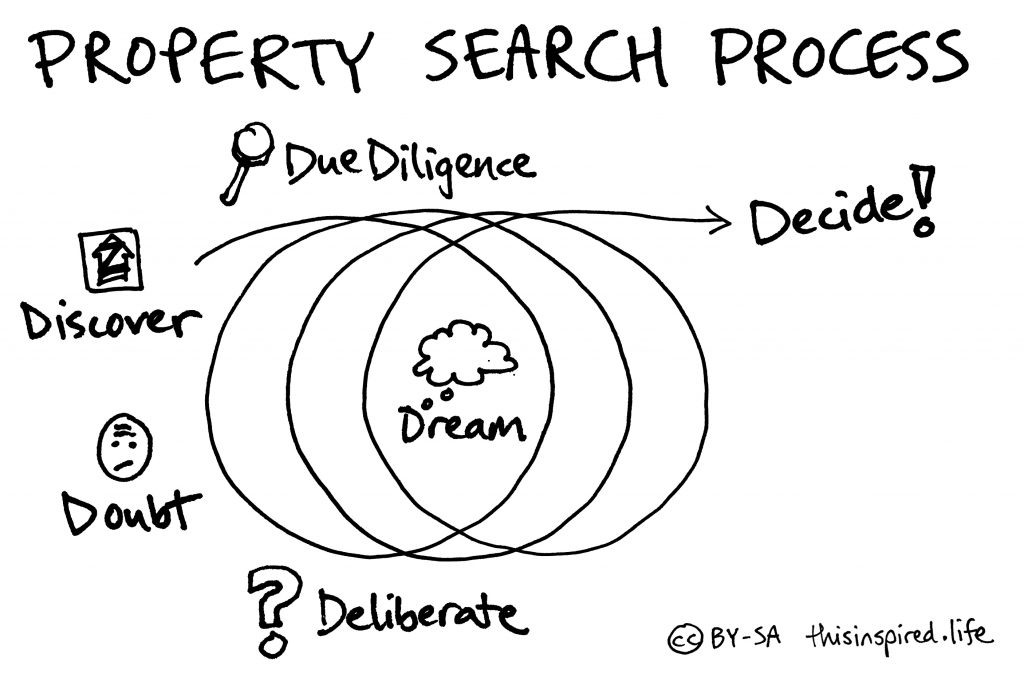 PROPERTY SEARCH PROCESS
Discovery: I love browsing Zillow. (Who doesn't?) Each time I found a suitable property, I got SO excited, and the property would dominate my thoughts for months. (These larger properties didn't usually move fast.) 
Due Diligence: I poured myself into researching the land. What were the zoning restrictions? What were the soil types? What was going on with the surrounding land? I enjoyed this sleuthing and learned so much about properties and property research along the way.
Dreaming: This was the best part. Urban Husband and I had loads of (free!) fun dreaming about the possibilities with each property. Off-grid guest house here? Event venue there? We had our Pinterest boards and were designing houses that were just right for that piece of land. (The design phase is when my dear Urban Husband would really get involved.)
Deliberating: Each time we struggled with the deliberations. Is this the right time? Does it make financial sense? Might something better come up later? There were so many questions, and each time our indecision made the decision as the property was inevitably bought by someone else.
Doubt: Each time one of these properties disappeared off the market, I went into a funk, harboring deep regrets, mild depression, and fear that never again could there possibly be another one this good. These are not the character traits endorsed by Proverbs!
BREAKING THE CYCLE
The cycle has finally been broken, and as I already announced, we are the owners of a "somewhat" small-scale family farm about half an hour from where each of us grew up in Minnesota. It is indeed a very charming spot on a quiet road, with an old barn and windmill, a varied landscape of fields, fenced-in pasture, a bit of woods, and mostly high ground overlooking some beautiful views.
Yes, that charming old barn is going to need a bit of work—there is a hole in the roof and floor directly underneath. And the house is nobody's dream house… a smallish 80's split level, with only two bedrooms; and strangely, two kitchens. (We do, however, have a vision for how it could be transformed into a pretty awesome modern farmhouse.)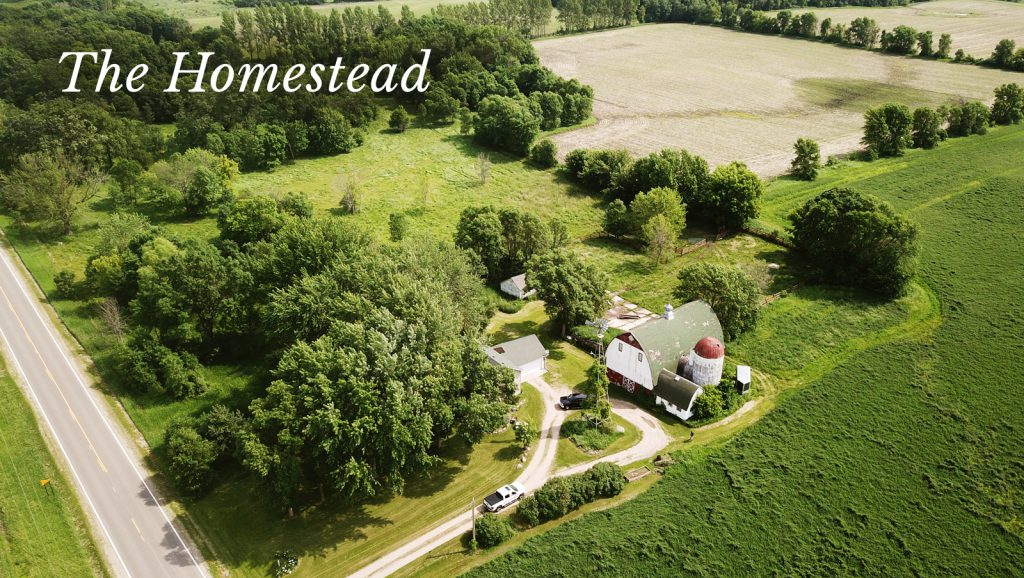 The truth is, all those cycles through the property search process taught us so much about what we were looking for, about the area, and what could be done with different properties, that in the end it was a fairly easy decision. We could see that this property had a lot going for it, and in certain ways, was better than any of the properties we had looked at before.
STILL SOME DOUBTS
There of course is no perfect property. Every property is going to have its quirks. For us, this one ended up being a bit bigger than we were planning. At 80 acres, it is most certainly more land than required to pursue my dreams of growing food for our family, raising some animals and giving the kids some space to roam. I found it's hard to come by a medium-size property, since zoning regulations aren't set up with the small-scale producer in mind. In the end, I'd rather find out we have too much land than not enough. (We can always rent land to neighboring farmers and have the option of splitting off a piece of the property, since zoning laws will allow 2 houses on the 80 acres.) 
Of course, moving to 80 acres is going to be a massive change for us, coming from a 900 square foot condo in Boston where we don't even have a yard! The day after our offer was accepted, I started getting nervous as Urban Husband started asking tough questions, like "Remind me how we got to the point where we are purchasing 80 acres?" And "Why did we need to buy something right now?" A complicated set of factors had led us to this place. And no, we didn't have to do it now. It just seemed like a good property with lots of options for some people who weren't quite sure what they were going to do with it..
LETTING GO
That day my prayers took a decided shift from asking God to help make this work out, to asking God to PLEASE, make this NOT work out if it is not HIS will, if this farm wouldn't be a blessing to us and others, if we couldn't glorify Him through it.
I do strive to do God's will as we make decisions and raise our family. My weakness has always been my tendency to grab hold of the reins and try to force things to happen my way, and I feel like this whole property search was a bit of a refining process for me.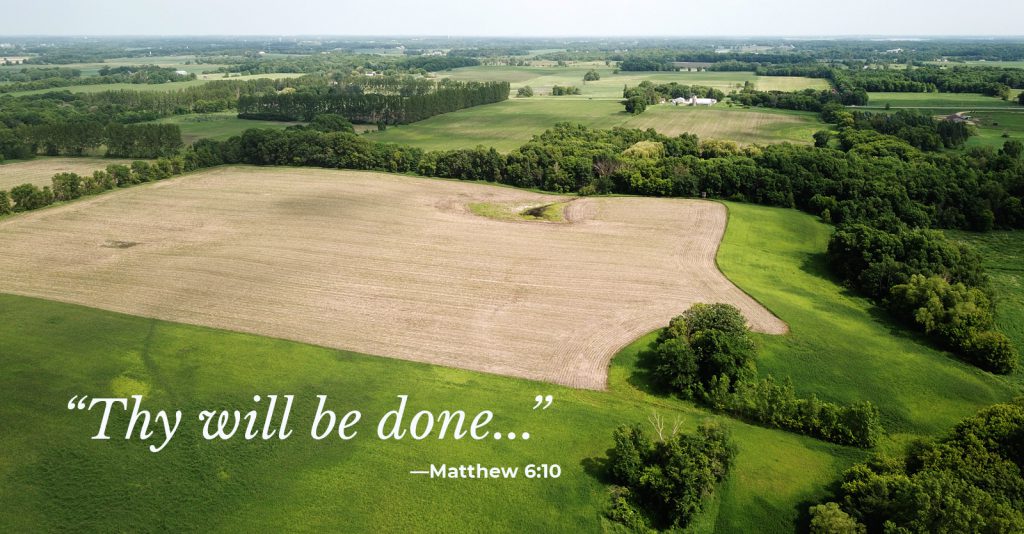 We are not to be anxious in anything, because God will work all things for good, yet I was obsessed with finding the perfect property. I developed an unhealthy attachment to these properties, and the idea of the idyllic family farm had become somewhat of an idol for me. Worst of all, the fact that I worried so much about never finding the right place for us reveals that I did not in fact fully trust God.
I knew this was a problem, and I feel like each time I went through the property search cycle I was a little better at letting go. I have peace that in the end I was rather ambivalent about whether this final property worked out or not. It's not perfect and none will be, but if the Lord is with us it will be a blessing. It felt like such a big decision I realized I would SO rather have God at the reins. There were certainly plenty of opportunities in the closing process for Him to make it fall through. He didn't, so I have to assume it is His will and He will be with us as we make our transition. 
Can any of you relate? Have you ever wanted something so bad it became an unhealthy obsession? Please tell me I'm not the only one! I hope you are also able to let go and find peace that transcends all understanding.